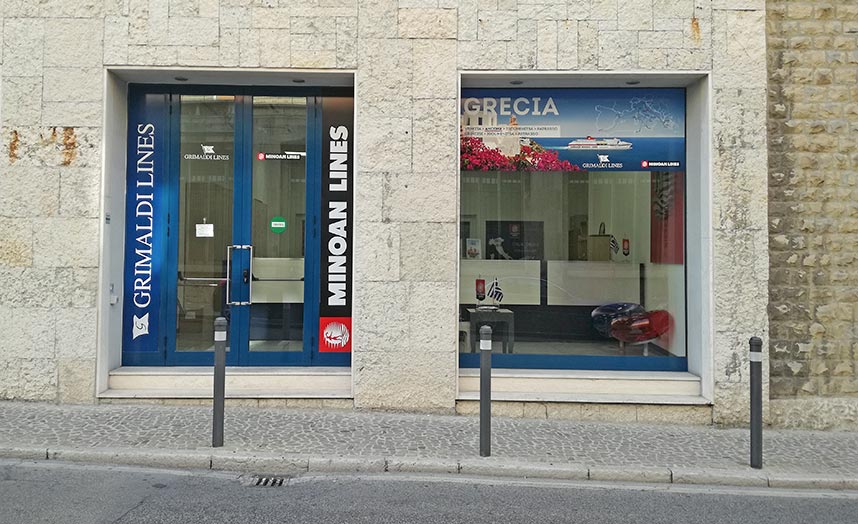 Minoan agencies s.r.l. operates in Ancona, Italy as a General Agent and Port Agent for the navigation company Minoan Lines S.A. – Crete (Greece) part of Grimaldi Lines Group.
Minoan Lines S.A. has been the leader in maritime transport for almost 30 years between Italy and Greece, as well as connections between PIREO and the island of CRETE. Its fleet is composed of new and modern Cruise Ferries of the latest generation (many of which were built in Italy, at FINCANTIERI shipyards), which perfectly combine speed, reliability, punctuality and comfort. Each ship contains the most recent and prestigious international certifications in navigation safety, environmental protection and emergency life preserving equipment. On October 16th 2010 the new HSF "Cruise Europa" will begin service – the latest innovation in maritime transport!
Minoan agencies s.r.l. utilizes the Know-How acquired over many years in the business - complete with a highly qualified staff with many years' experience in the Ferry Services sector and it is your landmark in ferries Minoan Lines and Grimaldi Lines from the ports of Ancona and Venice.
In April 2006 Minoan agencies s.r.l. became a part of Frittelli Maritime Group S.p.A., one of the most important Italian operating Groups in shipping, company representation, logistics activity and shipping activity.
Thanks to the respective consolidated experience and united, harmonious development of technological and managerial Know-How, it has been possible to launch ambitious developmental plans that allow the company to reach a primary position of passenger transport and general sea transportation.