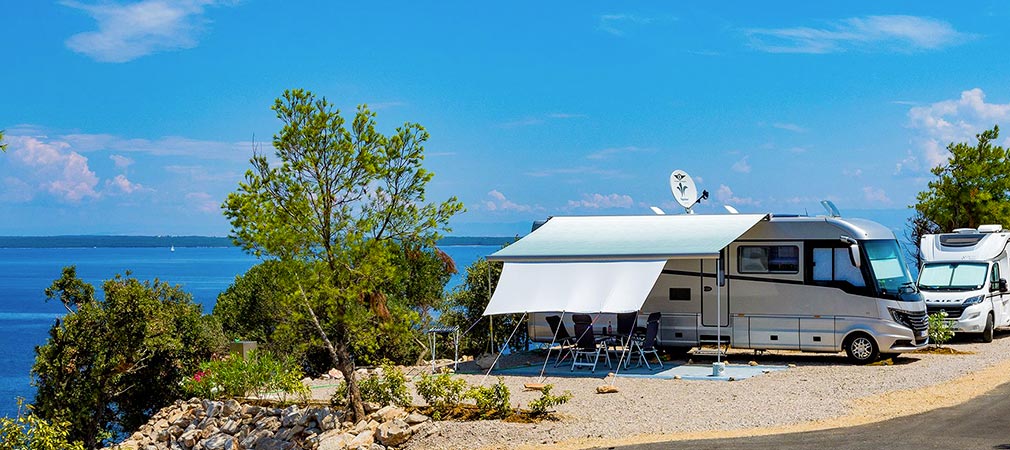 Camper discount
Reduction on the ferry for members of the associations affiliated with Grimaldi Minoan Lines
Grimaldi Minoan Lines Company offers a special 20% discount to all members of the following camper associations who want to travel to Greece by ferry with their camper, motorhome or caravan in tow. Travelling by camper van to Greece has never been so convenient.
List of affiliated associations
Conditions of the camper offer
- The discount is valid for cardholders and accompanying persons travelling under the same reservation code.
- The discount is valid for all types of accommodation and all vehicle categories.
- In order to get the discount it is necessary that at least one vehicle is included in the booking.
- The discount can be combined with the special "Camping All Inclusive" motorhome rate.
- The discount cannot be applied on fixed fees.
- Reservations containing more than 10 vehicles are subject to group rates which must be requested directly from our offices.
- The membership card must be shown at the time of boarding, otherwise the difference between the discounted ticket and the full price will be paid.
How to book
To take advantage of the special discounts for camper associations, please contact our central office on +39 071 201708, or send an e-mail to This email address is being protected from spambots. You need JavaScript enabled to view it., specifying the association to which you belong.