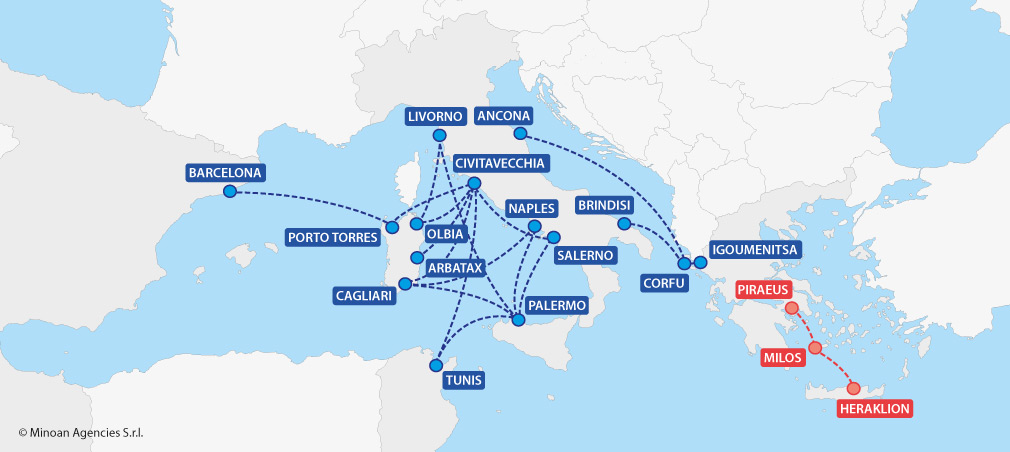 GRIMALDI LINES MINOAN LINES FERRIES
Discover all destinations: ferries to Greece, Sardinia, Sicily, Spain, Tunisa, Morocco
With the Grimaldi Lines and Minoan Lines ferries you can easily reach the most beautiful destinations in the Mediterranean with your vehicle. You will travel with the most modern and comfortable ships that will take you to Greece, Sardinia, Sicily, Spain, Tunisa and Morocco.
To travel within Greece, choose the luxurious Minoan Lines ships that offer daily connections to Crete and the Cyclades.
Below you can find all the itineraries of Grimaldi Lines and Minoan Lines ships and ferries. Choose your preferred route and book your ticket now!