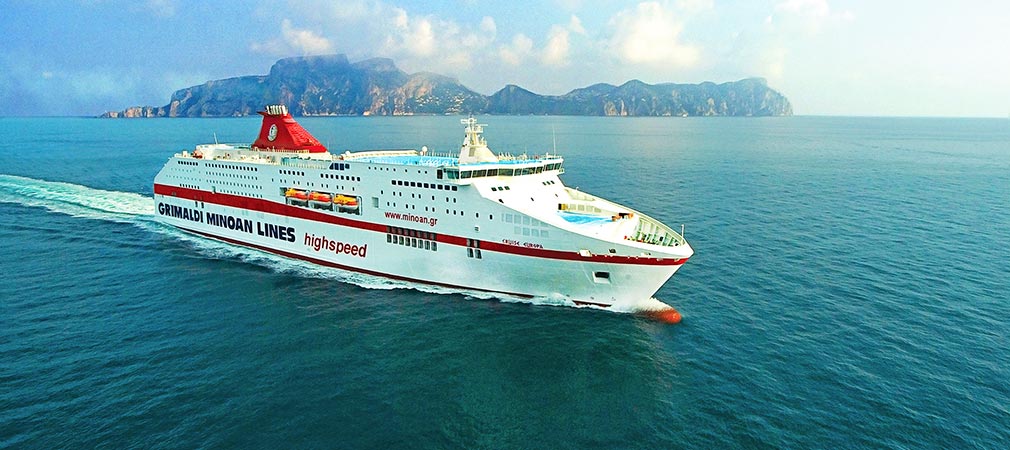 Grimaldi Minoan return discount
Reduction on the return route of the lines to Greece
Grimaldi Lines provides a 30% discount for passengers travelling on the routes Brindisi - Igoumenitsa, Brindisi - Corfu and vice versa if you have a ticket previously purchased on the ferry lines to Greece Minoan Lines Ancona - Igoumenitsa, Ancona - Patras, Ancona - Corfu and vice versa.
Conditions of the offer
The 30% reduction is valid all year round except in July and August.
The discount is applicable to ship passage, vehicles, pets; it is not applicable to fixed fees and surcharges for on-board services.
The discount is valid if you are in possession of another Minoan Lines ticket already purchased and the 2 Grimaldi Lines bookings must be connected, for example, outward Ancona - Igoumenitsa, return Igoumenitsa - Brindisi.
How to apply the Grimaldi Minoan return offer
The Grimaldi Minoan return discount is applicable exclusively through the Minoan Agencies ferry booking center, by calling +39 071 201708, or by sending an email to This email address is being protected from spambots. You need JavaScript enabled to view it. with the Minoan Lines booking number already in your possession.
Minoan Agencies is at your disposal to make your entire Grimaldi Lines Minoan Lines round trip combined booking.
The Grimaldi Minoan offer can be combined with the other offers active at the time of booking (unless otherwise indicated).
Special rates are subject to a limited number of seats and may change without prior notice.