Ferries Italy to Greece Grimaldi Minoan Lines
Timetables and fares on Ancona - Greece, Brindisi - Greece routes and domestic lines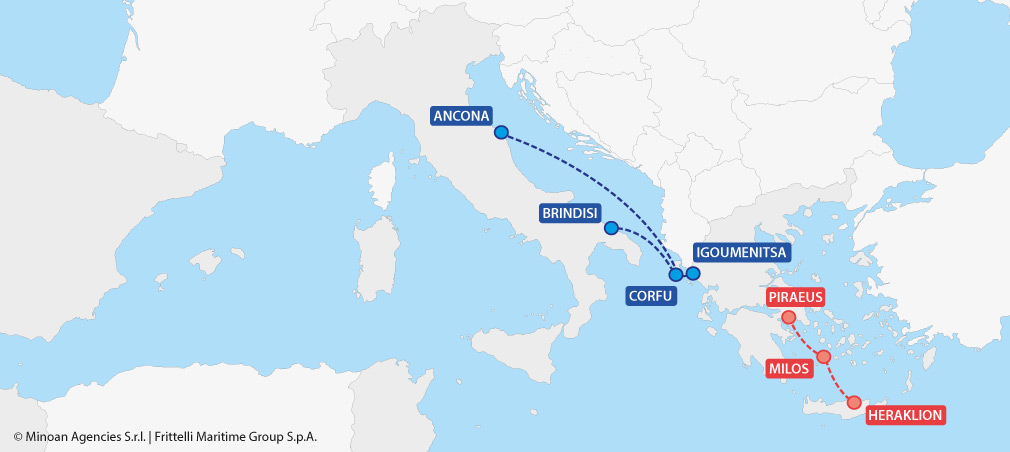 Grimaldi Minoan Lines offers ferry connections from Italy to Greece with new generation cruise ferries. Ships to Greece depart daily from the port of Ancona to Igoumenitsa and Patras, during the summer period twice a week to Corfu.
The Brindisi - Igoumenitsa line offers multi-day departures, the Brindisi - Patras line offers three-weekly departures, while the Brindisi - Corfu line operates with 2 departures per week in summer period.
Minoan Lines also offers numerous domestic connections to Greece. The Piraeus - Heraklion and Piraeus - Chania lines are daily, while the Heraklion - Santorini - Paros - Mykonos, Piraeus - Milos and Heraklion - Milos lines are operational during the summer period.