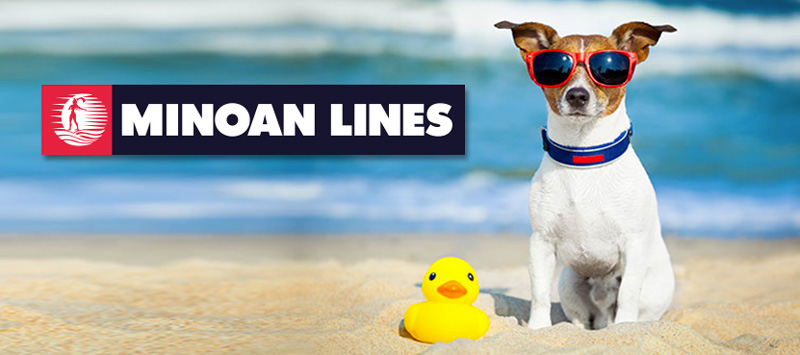 Minoan Lines ships offer the opportunity to bring with your pet in two ways:
- Special Petr Friendly cabins. These cabins are inside type exclusively, and have an additional cost of € 50 per stretch compared to standard inside cabins (€ 25 for camper camping with all inclusive formula). Pets are not allowed in other types of cabins. Maximum allowance: 2 pets per cabin.
- Kennels, located on the ship's deck, free of charge.
Pets are not allowed in indoor public areas or cabins. Pet owners are responsible for their pets feeding and hygiene.
Pet owners are required to bear thei pets valid health documents in original format, recently updated.